I purchased an instruction cube online and I LOVE it. I bought mine at Oriental trade and found some great deals on amazon. I plan to buy at least two more. To tide me over until I have enough items on my wish list to purchase I have created my own DIY instruction cube. Let me give you a quick rundown of how you can make your own.
First you need the following items:
Empty square tissue box, save the top!
1 roll of white contact paper
A piece of paper to create a template
Scotch tape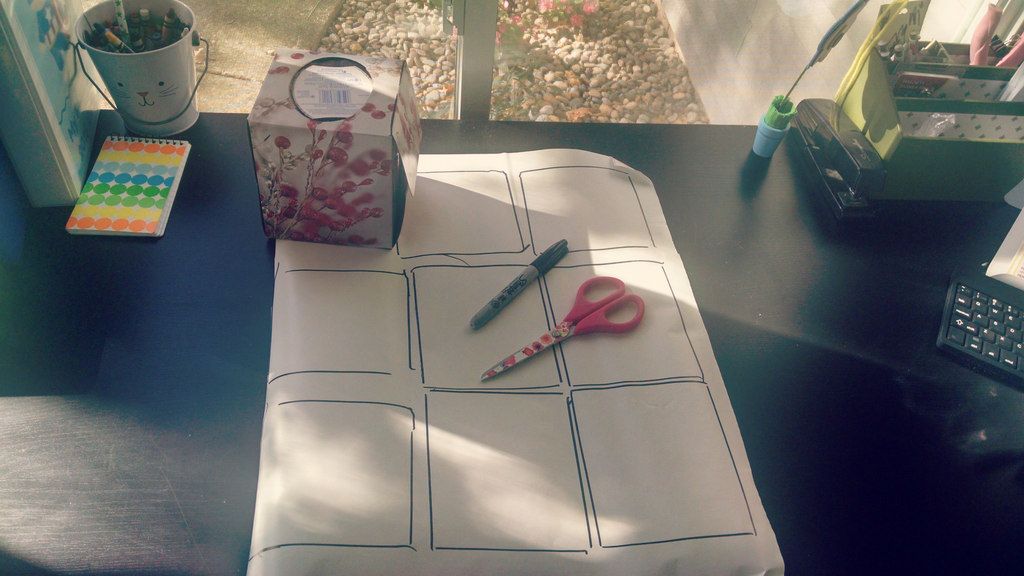 Instructions:
1.Create two templates by tracing your tissue box on a page of  paper-  trace a side and a top.
2.Cut our your templates.
3.Trace the templates onto the contact paper, you will need to trace the side template 4 times, and the top template twice. You will be creating 6 sides total for your cube.
*You might notice I cut out two test sides for my cube- I wasn't positive contact paper would work for dry erase markers.
4. Carefully cut out the squares.
5. One at a time peel the backing off the peel and stick dry erase sticker and attach CAREFULLY to the side of the tissue box.
6. Tape them into place.
Viola! A homemade instruction cube.