This review made possible by the Schoolhouse Review Crew and Essential Skills Advantage. 
Have you ever felt like as a homeschool mom, your children are struggling to be independent learners? This may not be how I feel all the time but there certainly are days like that! Today I want to talk to you about fostering independent learning, using the Complete  Home Learning Suite from Essential Skills Advantage. As a member of TOS review crew, I was able to review a yearly membership to the Complete Home Learning Suite.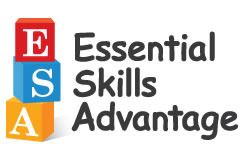 Essential Skills Advantage is geared to elementary aged students, focusing on grades K-6 for most of their curriculum. Subject covered include reading math geography science grammar and spelling. For this review, we used to the reading curriculum. We focused on sight words and other areas in the kindergarten scope.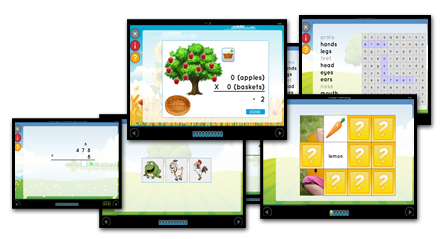 How We Used It:
The thing I really like about Essential Skills Advantage is how easily my son was able to navigate it on his own. Once I have the selected the program with which I wanted him to start, he was able to do everything on his own. Essential skills Advantage has voice prompt that tell your students what to do for each module. As they work through each section they are given other noise indications as to their progress. You can see more with my Youtube video below.
Another thing that I really like is it really involves no preparation on my behalf which is lovely because I am still working outside the home 2-4 days a week. On days that I am working a 12-hour shift at the hospital I really have no brain cells left to try and prepare for our day and this is an easy educational activity that I know my son can handle. I also like that he can do this on the tablet which gives him more of the "hands-on" feel he needs as a kinesthetic learner!
Price Points:
The price points are quite reasonable and I have outlined them below for you:
Per month for one student $7.99; Extra students 99 cents per month
6-month subscription for one student $39.99; Extra students 99 cents each per month.
Year subscription for one student $69.99; Extra students 99 cents each per month.
I really loved what ESA had to offer! I plan to continue to use ESA over the summer as we do a lighter version of our usual homeschool routine. We will now be focusing on math using ESA and my son Boober, will be using the Kindergarten curriculum to help solidify his grasp of numbers, and reinforce our lessons on time and money. If you are looking for some more information check out Essential Skills Advantage on social media:
Facebook: https://www.facebook.com/skillsadvantage/
Twitter: https://twitter.com/SkillsAdvantage @SkillsAdvantage
Pinterest: https://www.pinterest.com/SkillsAdvantage
Google +: https://plus.google.com/u/0/
And don't forget to read more reviews from other review members here…