We were recently given the opportunity to review Homeschool Copywork.  This is perfect timing because Boober is working on handwriting. Obviously getting the lifetime membership was a huge blessing! Copywork is perfect for so much more than practicing handwriting, though, it helps with grammar and punctuation and some of the copywork has opened up a great conversation about the Bible.

How we are using it:
When we first got our Lifetime membership to homeschool copywork I immediately looked through all the options we had to choose from. They have a vast selection of copywork for both young students and older students. I immediately came across copy work that I knew he would love. I printed off some copy work on transportation and copy work on dragons.
When looking through home school copy work I love the fact that I could find copy work in both manuscript and cursive writing. obviously, since my son is very young we're still very focused on manuscript, however, I think cursive writing is very important and needs to be taught so I'm very much looking forward to  working on cursive writing.
Another thing that I really enjoyed was the transportation pack that we did  was  marked for Pre-K  through first grade.  it contained short sentences that were easily copied by my kindergartener.  he really enjoyed not only tracing and copying the sentences but the images that come with copy work. each page contains an image for example with dragon copy work there were images of dragons. and best of all it was all very printer friendly coming in black and white with lots of white space and room for writing.
About the HomeschoolCopywork.com:
The copywork available from Homeschool Copywork covers a variety of
topics
including:
Bible passages

Artists

Poetry

Composer Quotes

Hymn Studies

Famous documents

Inventors

Science

Preschool

Holiday

Special Occasion

Notebooking Pages

Coloring Books
There are so many options that you can easily find something that your student could do to enhance what they are learning.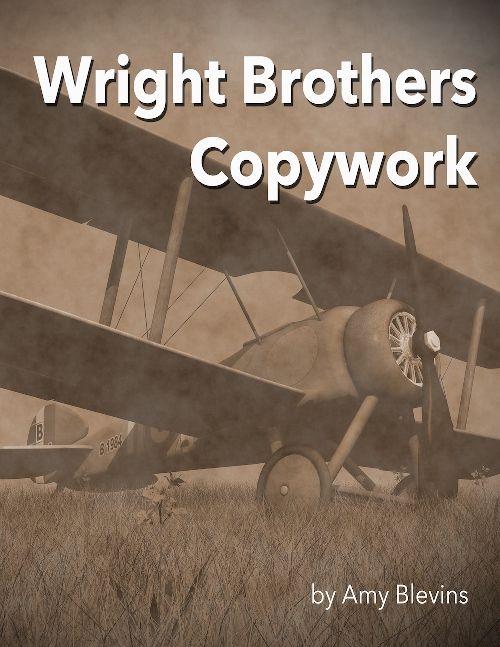 Homeschool Copywork was created by a fellow homeschooling mom Amy Blevins.  She aims to provide quality copywork and notebooking pages and the copywork for pre-writers to high school aged students. There is a free membership available on the Homeschool Copywork website. It offers a sample of some of the products that Homeschool Copywork has in its vast collection. There is also an annual membership available.
I love the variety of the Lifetime Membership, though. The Lifetime Membership is for a larger  family like mine. As I mentioned, there are products for pre-readers as well as copywork for Early Elementary, Upper Elementary, Middle School and High School. With the lifetime membership, I know I will continue to use the copywork even though my youngest is still in diapers and my oldest is the one who's using it currently. I will be able to continue to use it with my oldest when I begin to use this product for my youngest. That is why I see a huge benefit to getting the lifetime membership.
More About Amy and HomeschoolCopywork.com: 
FOLLOW AND LEARN MORE FROM HOMESCHOOL COPYWORK ON SOCIAL MEDIA
I am very happy with Homeschool Copywork. I love the fact that I have access for a lifetime. The fact that I can use it for multiple age groups will really bless my family. We will definitely be using this in our homeschool for years to come. Remember I have 3 young children so lots and lots of handwriting practice is in my future! 
Check out with other TOS Review Crew has to say about Homeschool Copywork by clicking the below banner.