Working from Home When Your Child is Sick
Working from home can be a fantastic way to earn some extra money to pay for life's luxuries or to fund holidays. It can even be a way to contribute to your family's finances without having to worry about expensive childcare. If you homeschool, it can be your only option. But, while working from home has many advantages for parents, it's not always easy.
In fact, it can be incredibly tricky, especially if you are trying to earn a full-time income and have to spend hours every day working. Even from the comfort of your own home, this is difficult. Add in kids appointments and needs, as well as paying them attention and having some fun and working from home can become rather stressful. Then one of the kids gets sick, and it goes from stressful to near enough impossible. Let's take a look at what you can do.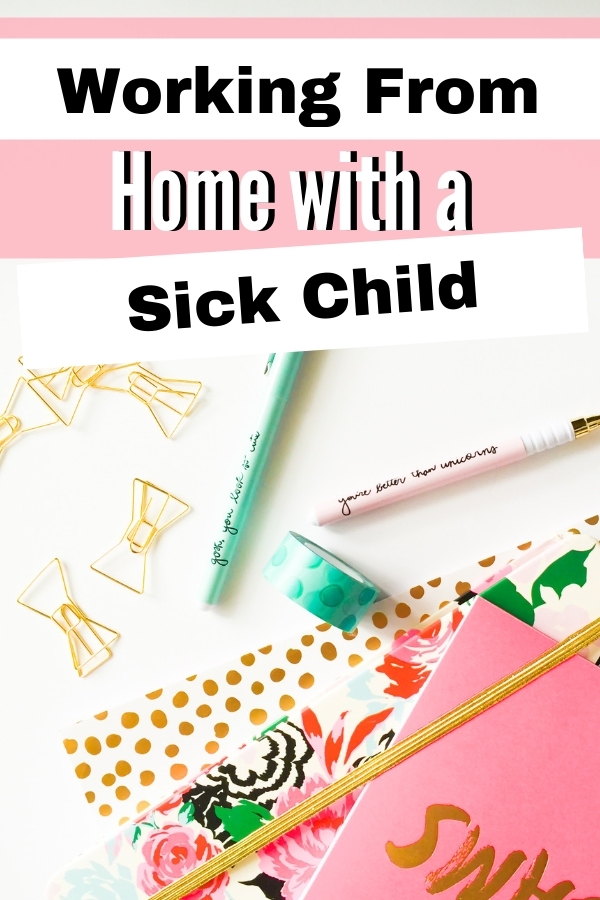 Take Some Time Off
If your work from home job is a permanent one, chances are you do it because you need the money. While working from home might be flexible and offer you great control, if you are self-employed, one of the areas it might let you down is sick pay. You are unlikely to be entitled to any. You might also risk losing clients if you have to drop out at the last minute.
But, that doesn't mean that you can't take time off. Get into the habit of putting a little money aside each week to cover holidays and sickness and speak to any clients about needing time off or extended deadlines. You might lose some work, but there's nothing to stop you finding more once the crisis is over. If you can, look at your budgets and give yourself as much time off as you can while your kids are sick.
Put Your Kids First
Whether you are taking time off or not, while your kids are ill, their needs have to be your priority. Take them to the doctors if you think it's necessary, read up on Mustela Baby Hives: Causes, Symptoms & Treatments, find ways to keep them comfortable and give them plenty of your time. Work when they nap, or when they've gone to bed but make sure you are available when they need you.
Ask for Help
If ever there was a time to ask for help, this is it. Even if it means spending a little money to keep your business going, could you hire a VA to manage some of your tasks? Or an assistant for a few days to stay on top of things? Do you have any friends and family that could help around the house or watch the kids for an hour? Whatever help is available to you, ask for it, don't try to go it alone or you risk making yourself ill as well.
Let the Rules Slide
As a working mom, you'll know that sometimes you just need to do whatever it takes to get through the day. This might mean letting your standards slide when it comes to household chores. Or it could mean letting your kids have a lot more TV time than usual or more unhealthy snacks than you typically allow. It's just short-term, let things slide a little to get everyone through.